Wide-Format Sports Turf Groomer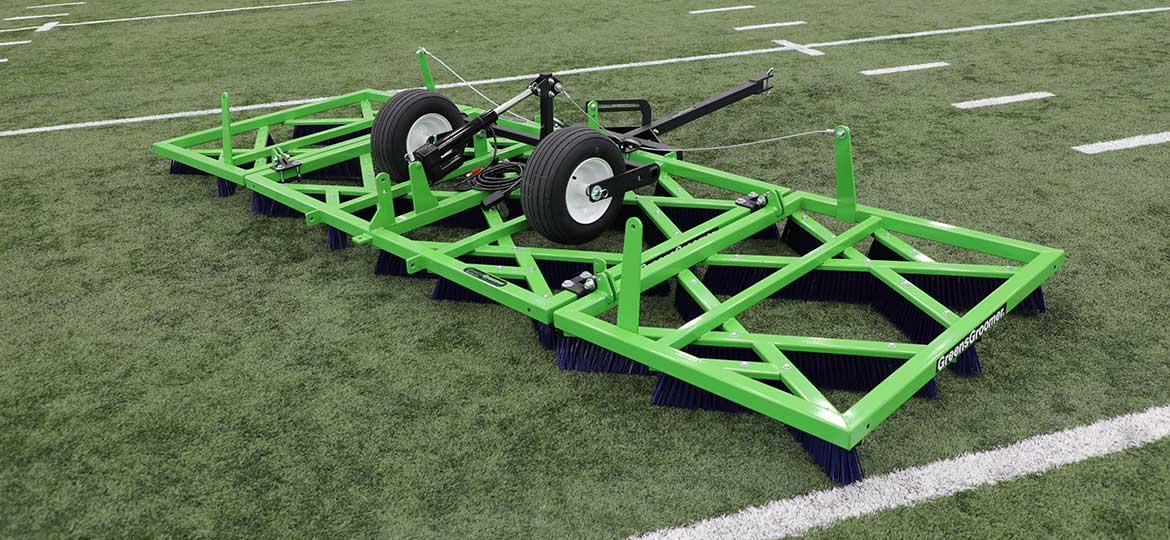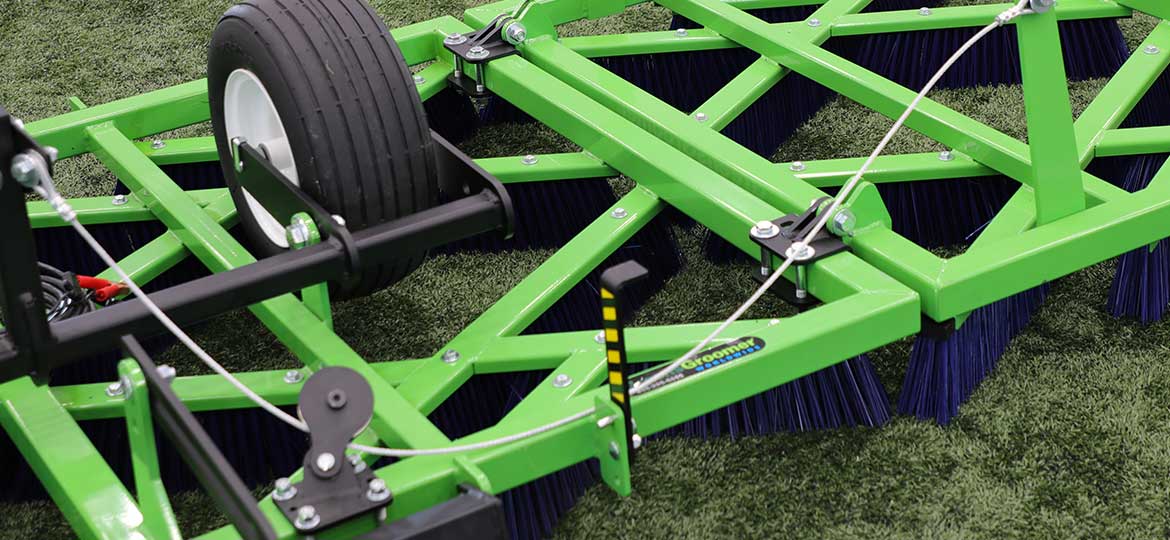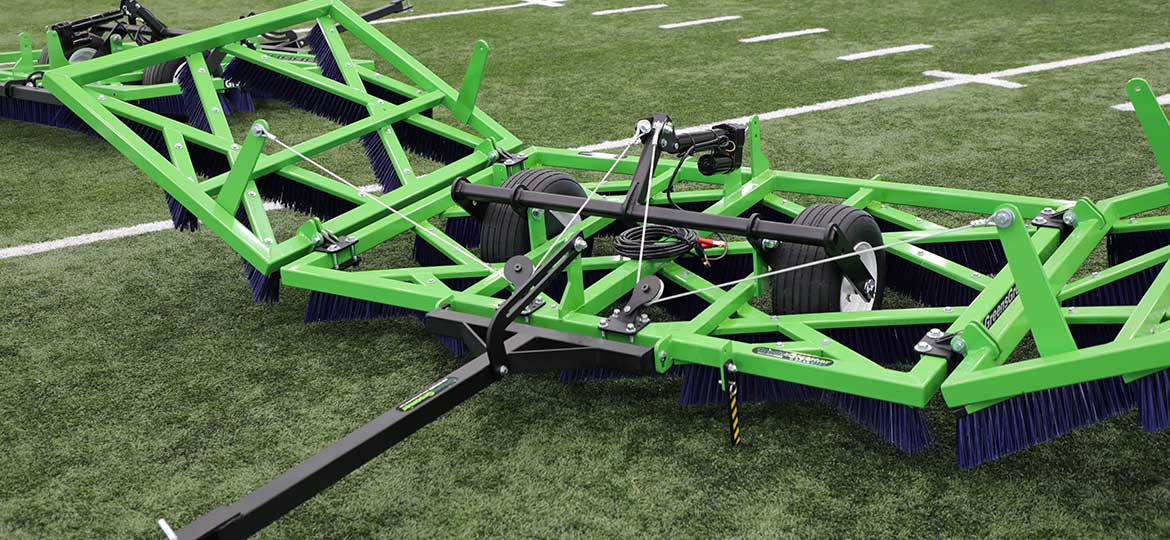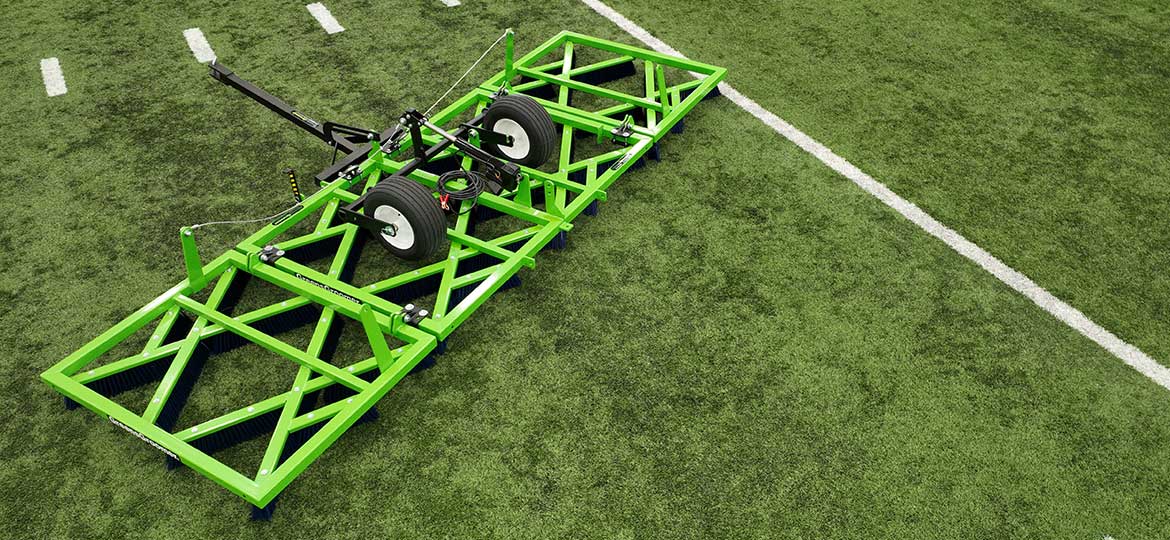 Product Description
The Wide Format Synthetic Groomer with the second generation brush design, conditions synthetic turf surfaces while delivering greater labor efficiencies, ease of operation, and a lower total cost of ownership. This unit doubles the effective width from the Standard or Integrated Sports Turf Groomer. Simple in design with a heavy-duty construction, the focal point of this patented design are the precise brush dimensions and angles. This allows grooming in four directions, standing up turf fibers and leveling infill material.
The Wide Format Synthetic Sports Turf Groomer has 24 Super Duty Blue brushes set at various angles to the direction the unit is being towed. It has perfect balance side to side and front to back — allowing for smooth brushing with no hopping. The electric actuator provides almost infinite adjustment control, from wheels down transport to wheels up brushing.
The extra-wide footprint is great for large facilities with multiple fields, reducing the time spent maintaining the synthetic turf for use. The wings fold-up for easy transport from field to field or storage to field.
---