---
How You Can Boost Equipment Performance
There are several ways to get more out of your equipment through simple attachments. For natural turf, we frequently get requests for enhancements in the way of extension wings and spring tine rakes.

For some, their equipment may have originally been purchased as a base unit. But it's incredibly easy to add parts. Give us a call toll free, 888-298-8852, and we'll get you on track.
---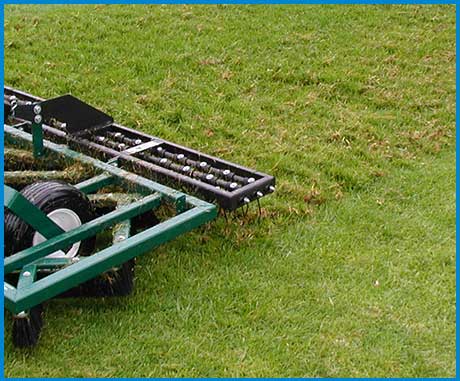 Spring Tine Rake
for 720 or 920 GreensGroomer models
(Part #STR2)
A simple addition for primarily de-thatching. However, we've found our customer do use the rakes for removal of runners or for prep prior to their chemical applications.
---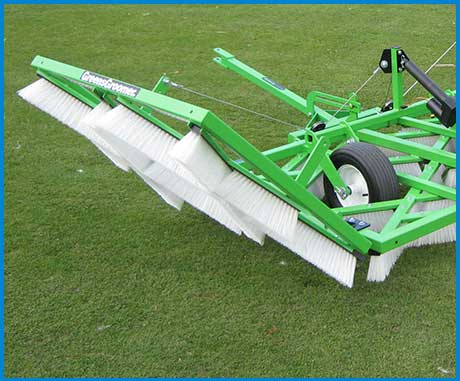 Extension Wings Kit
with Accompanying Heavy Duty White Brushes
(Part# 724HD)
A recent trend is for our customers to take older GreensGroomer units and convert them into a Fairway Groomer. With 2 Extension WIngs and a complete set of Heavy Duty White Brushes, you can change over in less than an hour.
---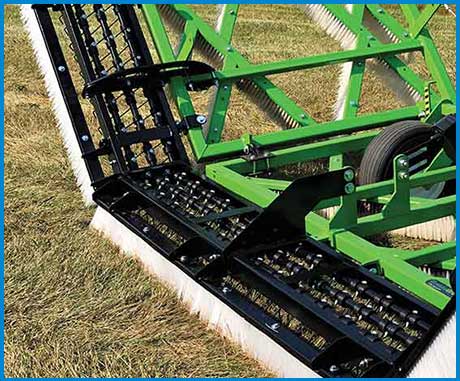 Spring Tine Rake for Wings
with Finishing Brush
(Part# WR-12)
---
Need product support and looking for answers?
The GreensGroomer Support Portal