GreensWagon Utility Transport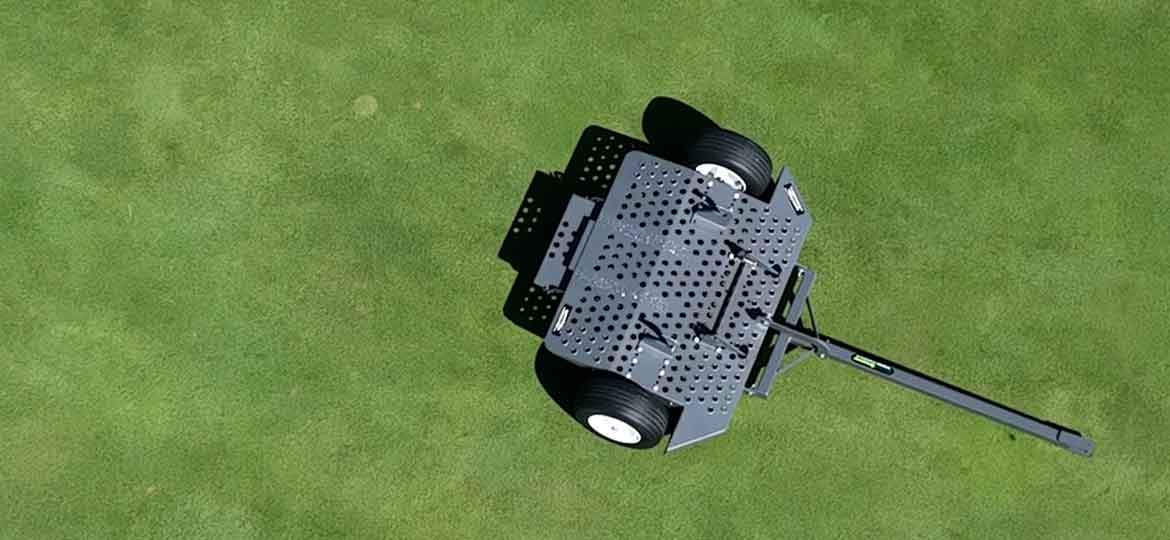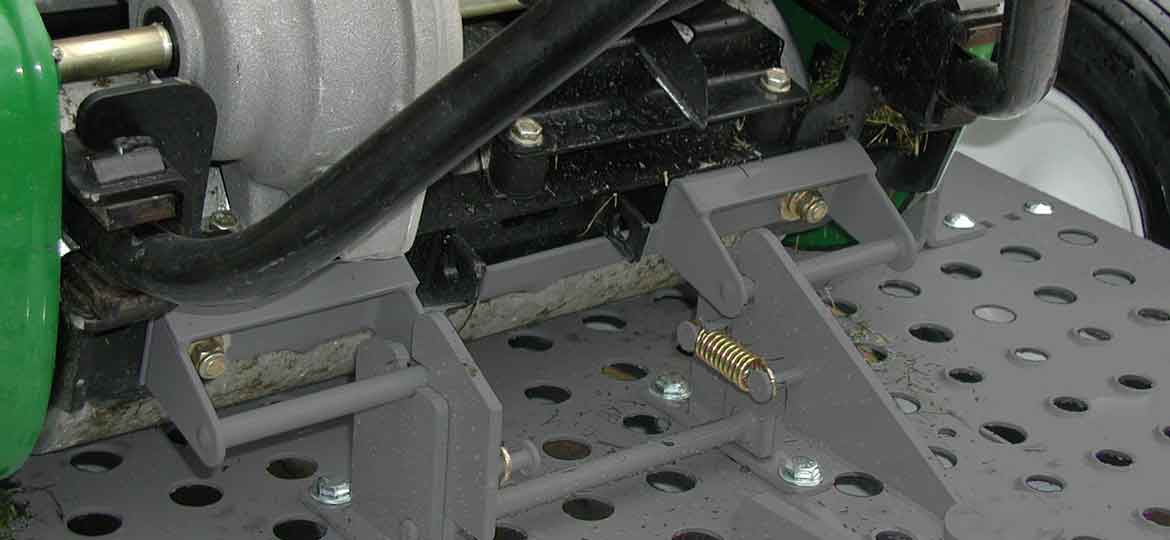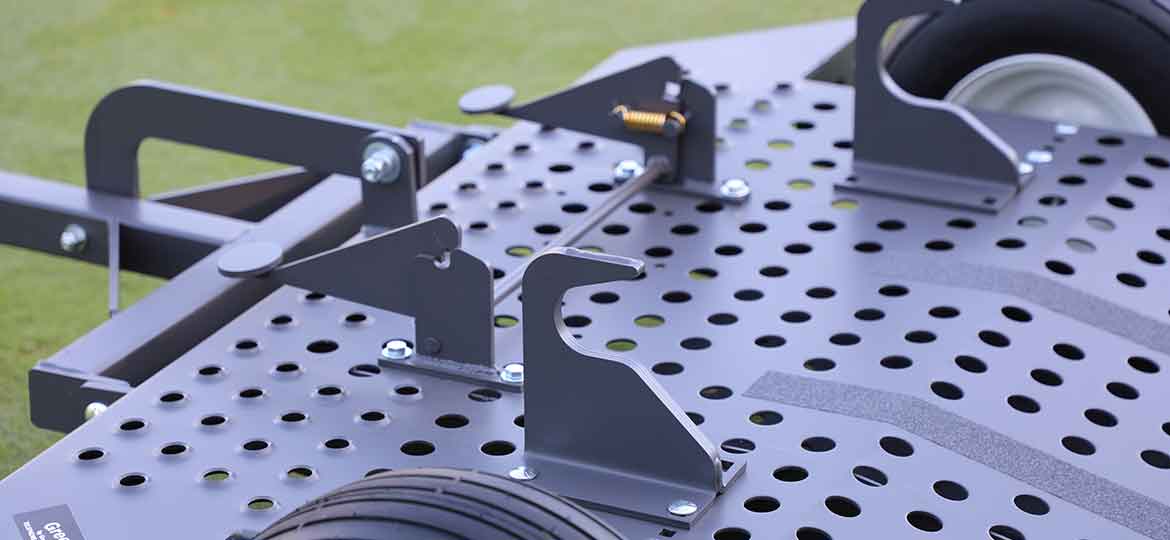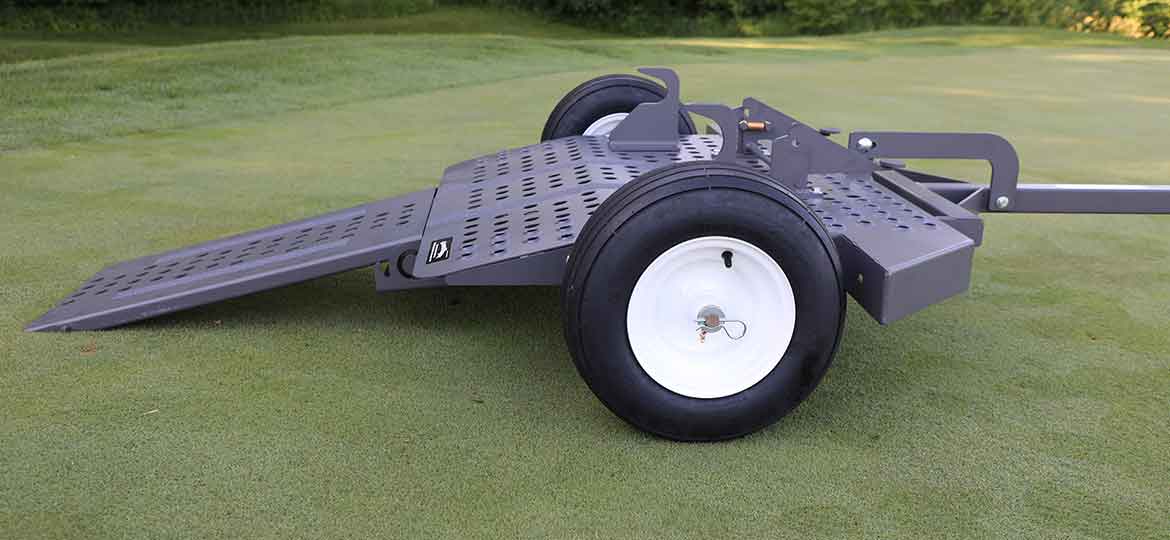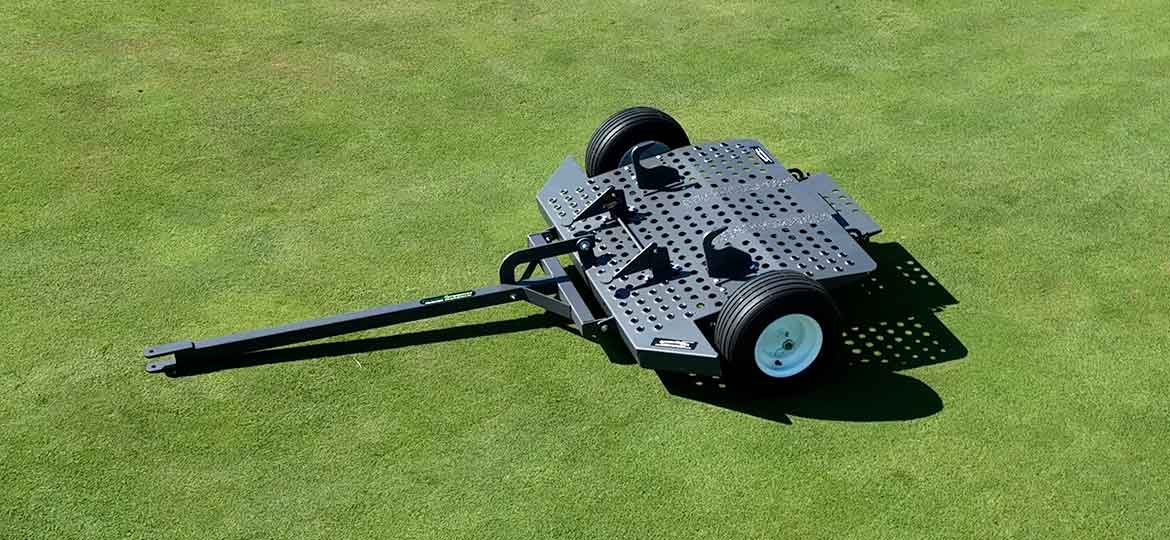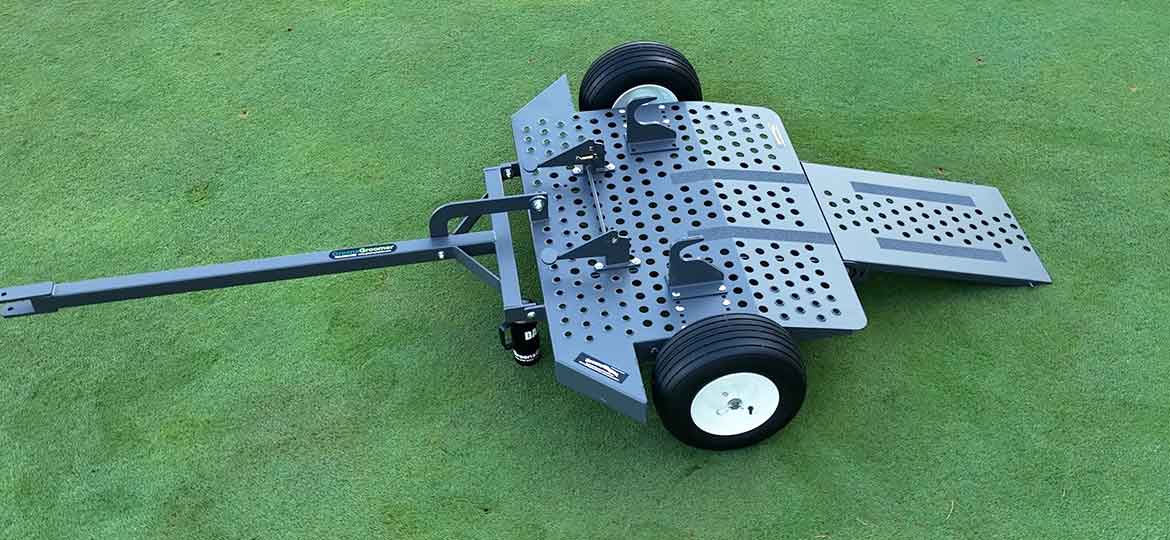 Product Description
Easy transportation for your walk-behind mowers, without the price tag of OEM units. The GreensWagon adapts to the most common mowers from the Big Three and then some. With an extra wide stance, the GreensWagon provides a stable platform for transport.
The heavy gauge steel construction and durable powder-coat finish will deliver many years of reliable service. The perforated deck makes for easy cleanup too. How can you go wrong with this combination?
---
Lower Cost Transport Option
Easy, versatile alternative to high-cost OEM units.
Easy To Use
It takes just seconds to pull the ramp out, load you mower, engage the lock-down mechanism, and slide the ramp back in.
Protective Deisgns
Standard on the GreensWagon are specially designed "wings". These reinforced wheel housings protect the unit from damaging obstacles.
Smooth Transport
Every GreensWagon is outfitted with high-quality roller bearings inside the wheel assembly. This insures long-terms reliability and smooth transport.
Extra Wide Stance
The GreensWagon is very stable, with a 55 inch wide stance. When the mower is locked into place, the wide stance allows the unit to run through rough terrain without harm or damage.
The Right Brackets
Each unit is tailored to your unit with precision designed brackets and hardware to insure that your walk-behind mowers are locked in place and secure for transport.
Easy Replacement
Should you make the decision to change mower manufacturers, there is no need to get rid of the entire unit. A new bracket and hardware can be acquired and you're quickly back in business.
Here's the basic product information and specs to answer the simple questions. Greater detail can be found in the Product Support Area of this website.
We have a number of different resources for you to access. From Operating Instructions and Parts Lists to helpful guidelines for parts replacement, equipment use, and repairs. From documents to videos, we've got what you're looking for.