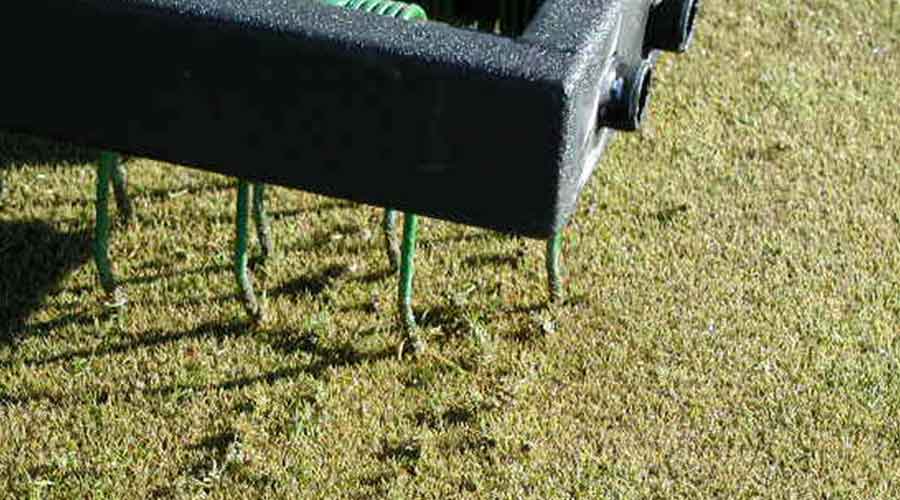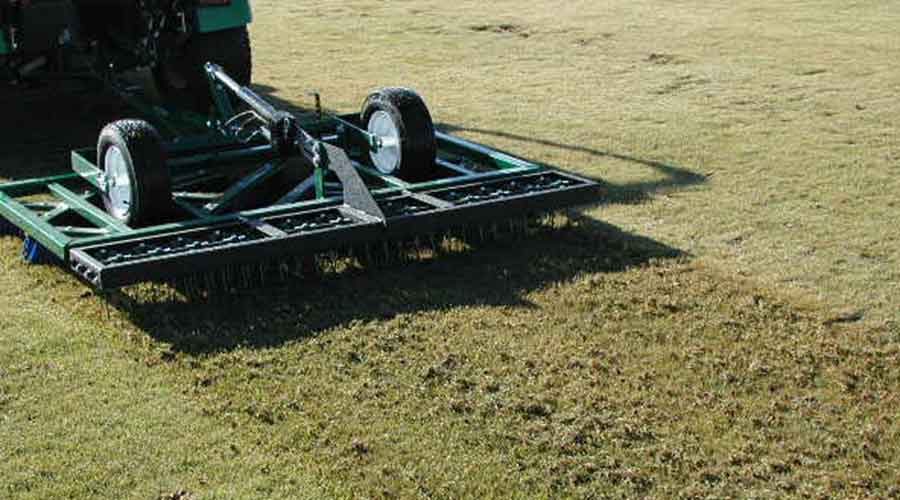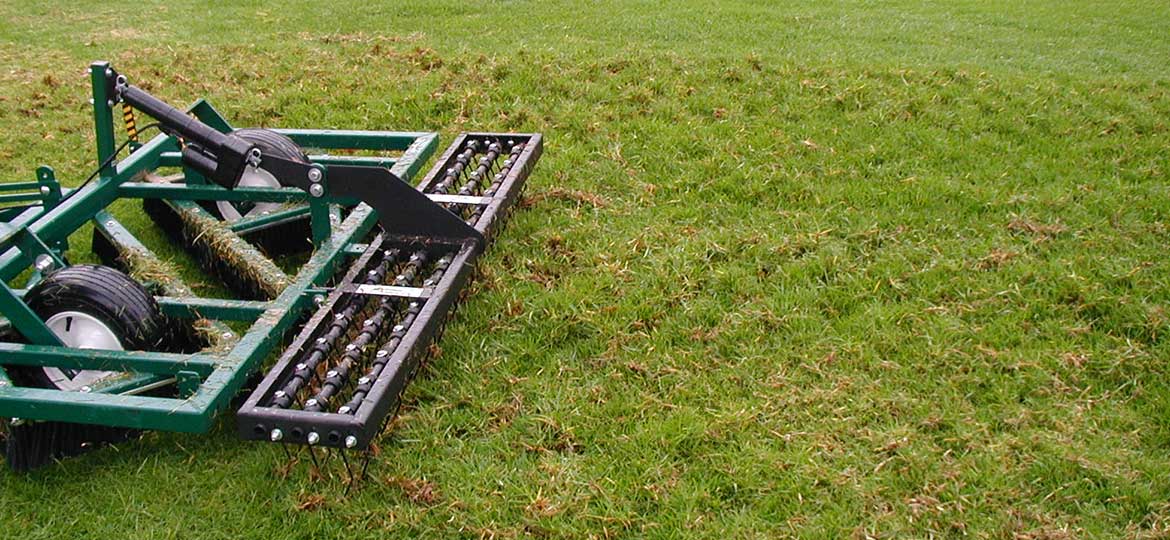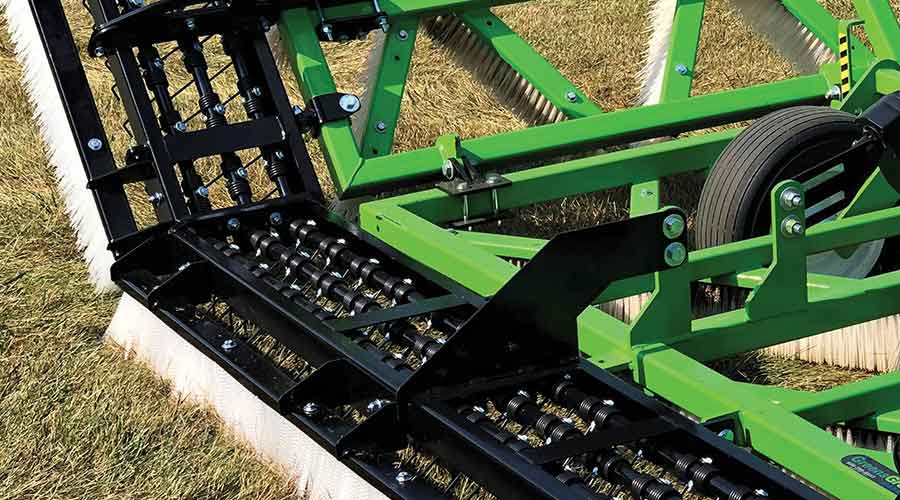 Product Description
Designed as an attachment to the GreensGroomer for Natural Turf or as a singular attachment using our Three-Point Hitch assembly (sold separately). The Spring Tine Rake for Natural Turf is a great piece for de-thatching turf and promoting turf health.
The Spring Tine rake is easily attached and allows for finite adjustments of tine shafts to control agressiveness if the tine angle.
---
Product Details
Model Number: STR
Launched: January 1999
Use: NATURAL
Useful De-Thatching
Dethatching rejuvenates the turf system, removes old grasses, and removes dead decaying materials. It eliminates the 'thatch habitat' for most harmful turf insects and fungus'.
Improved Grass Health
Tine raking helps remove harmful turf debris, opens the turf system allowing turf to breath and to get plenty of sunlight.
Finite Adjustment
Easy adjustment bolts on tine shafts allows for rotation to a more aggressive or less aggressive angle.
Light Scarifying
Along with de-thatching your turf, the Spring Tine Rake is helps to scarify the surface of the soil. This means that you are going to have a much easier time over seeding it after you thatch.
Pulling Runners
The Spring Tine Rake helps to pull up "runners" that are common with certain types of grass. Used frequently before mowing keeps runners in check, providing a more consistent mow quality.
Here's the basic product information and specs to answer the simple questions. Greater detail can be found in the Product Support Area of this website.
We have a number of different resources for you to access. From Operating Instructions and Parts Lists to helpful guidelines for parts replacement, equipment use, and repairs. From documents to videos, we've got what you're looking for.