The Original GreensGroomer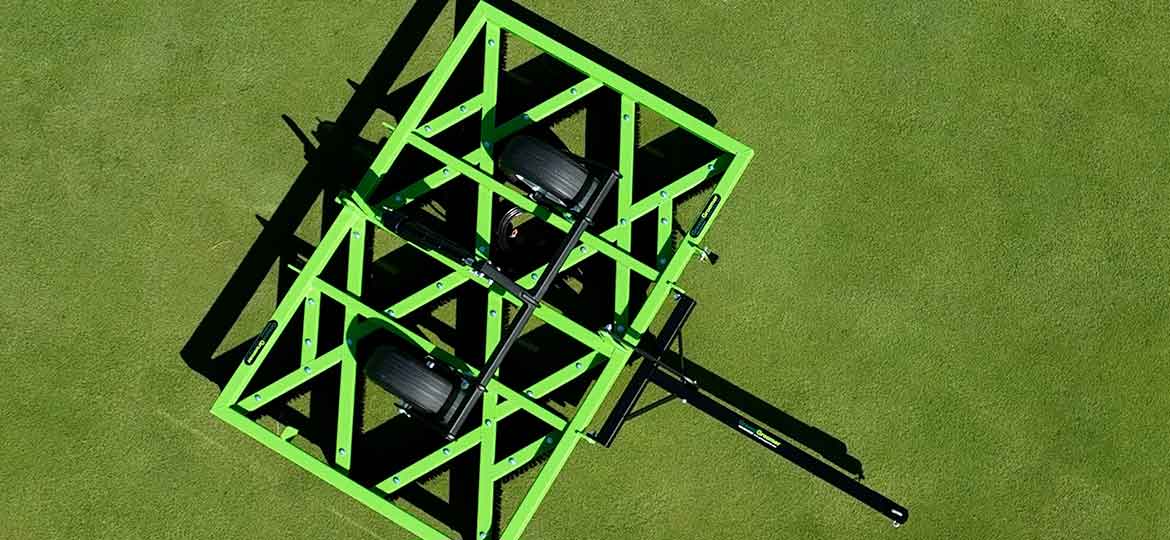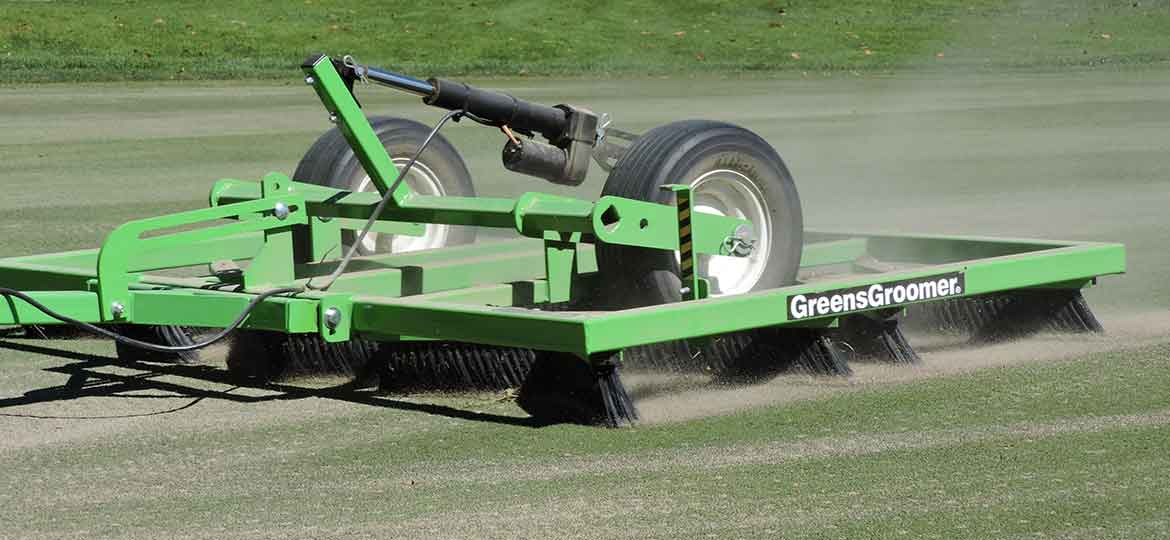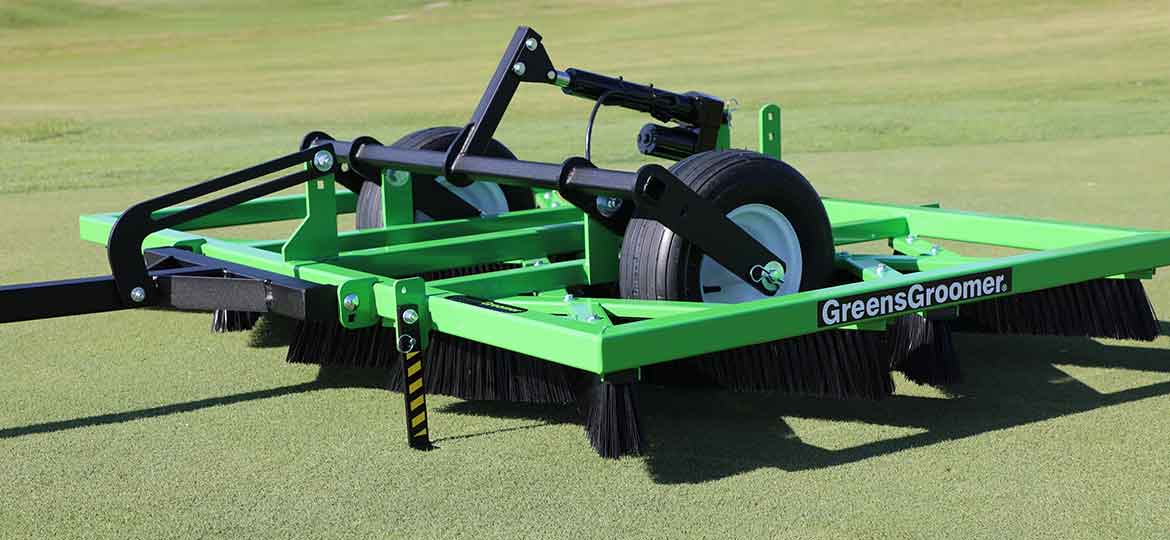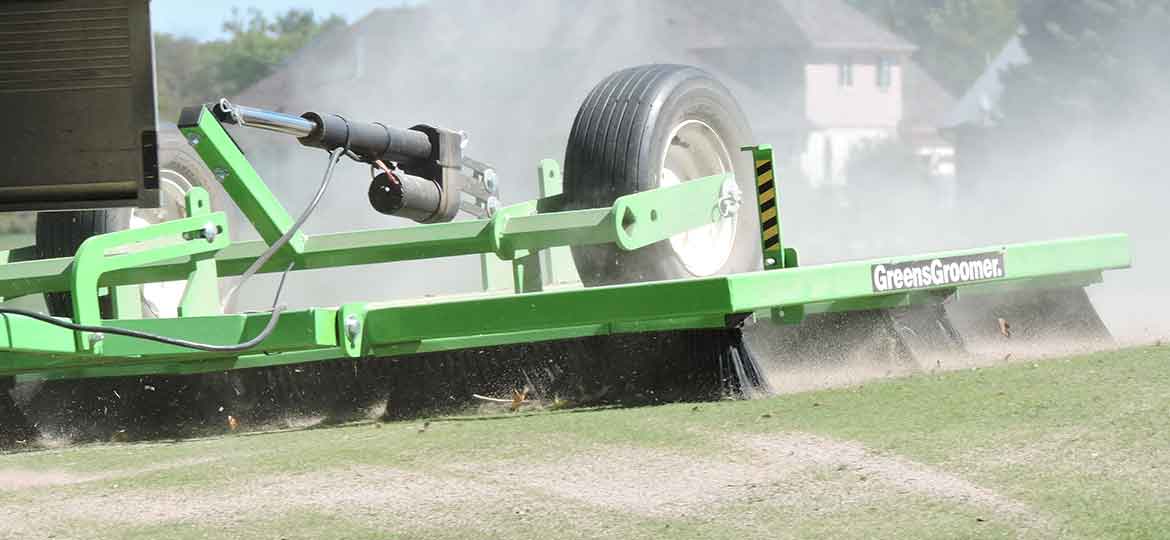 Product Description
The Second Generation GreensGroomer® raises the bar on performance and efficiency. The high-performance brush design increases the effective surface area and improves brush angles which translates into significant performance gains. These changes force topdressing deeper into the canopy, creating a healthier turf system more quickly. The new design also improves the breakup of aeration cores without the need for an additional pass.
The Second Generation design of the GreensGroomer® puts it at the top of topdressing brushes. It delivers this increase in performance while delivering the same ease of use and a lower total cost of ownership.
---
Simple, Efficient Turf Care
The low-complexity design allows users to tackle their topdressing work with total confidence.
Larger Footprint
Greater brush area affords improved brush action while keeping brushes in top condition longer.
Improved Brush Design
Brush angles produce better topdressing movement, with 4 direction in one square foot of movement.
No Hopping, Scuffing, Bruising
The frame weigh keeps unwanted movement in check. Our Black Premium Brushes move dressing without turf damage.
Low Cost of Ownership
Simple design and high reliability reduces repair costs. High quality parts and assemblies deliver long-term functionality.
One-Pass Performance
The multi-angled brush design pushes topdressing efficiently while reducing repetitive passes.
Pre-Mow Benefits
Use before greens mowing can raise the grain and provide for truer cuts, producing a better mow quality, more consistent greens and faster greens speeds.
Product Support
GreensGroomer works closely with its dealer network and customers, whether it's product questions, maintenance & use tips, or replacement part ordering.
Here's the basic product information and specs to answer the simple questions. Greater detail can be found in the Product Support Area of this website.
We have a number of different resources for you to access. From Operating Instructions and Parts Lists to helpful guidelines for parts replacement, equipment use, and repairs. From documents to videos, we've got what you're looking for.