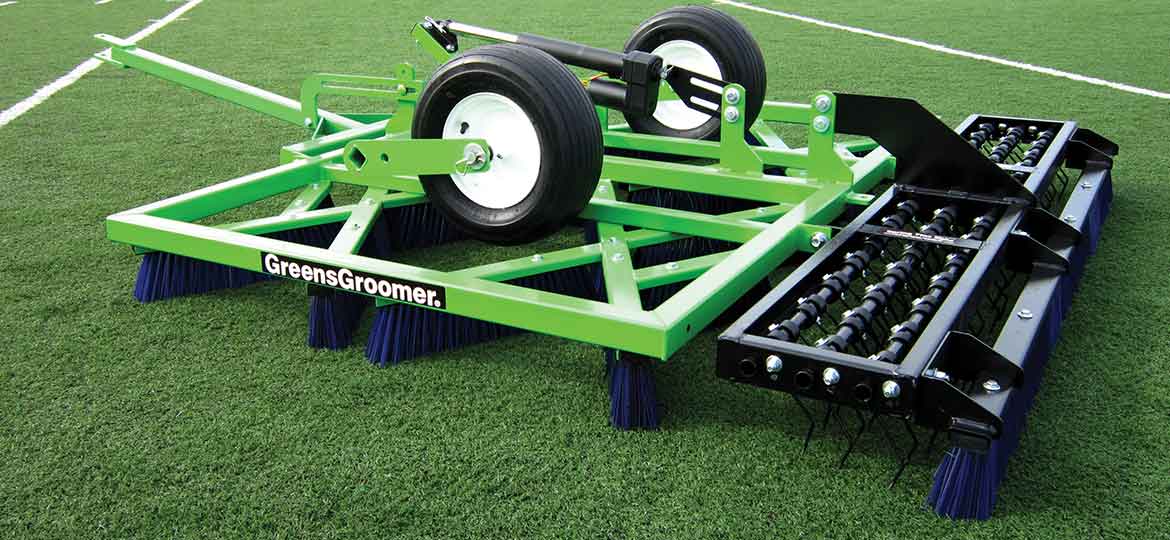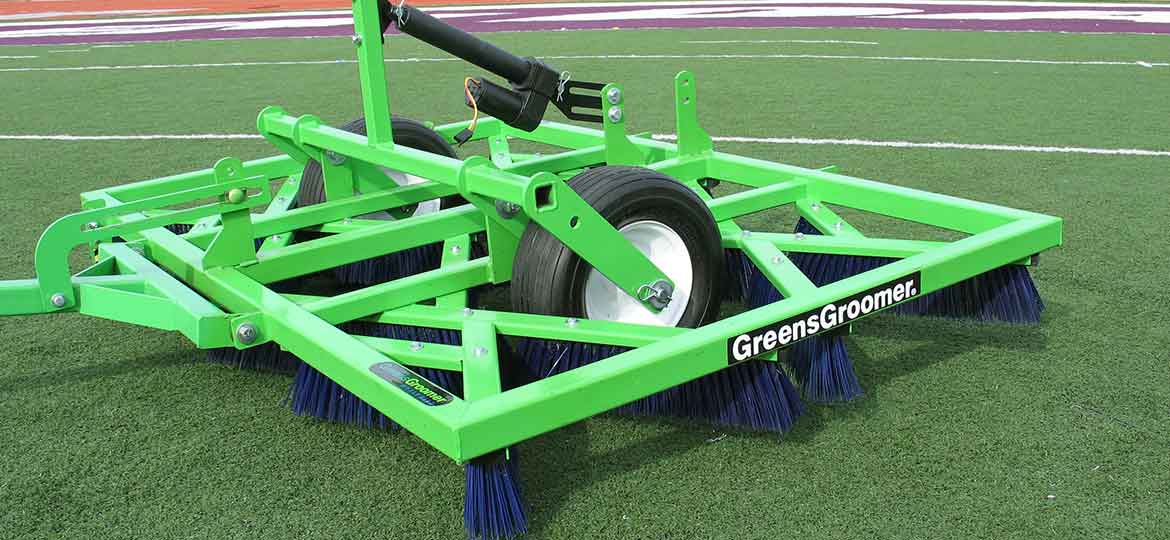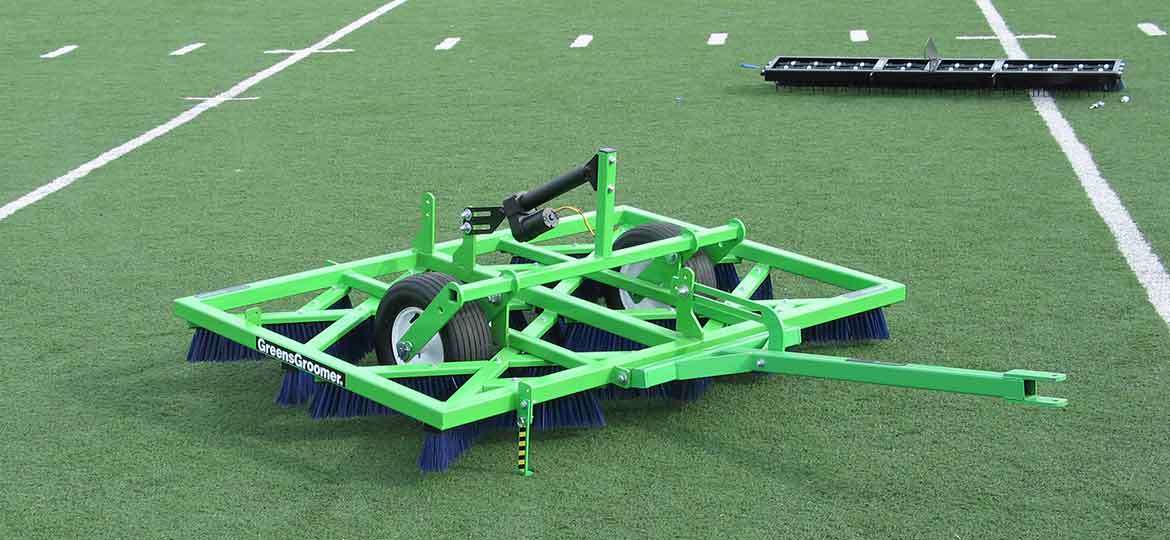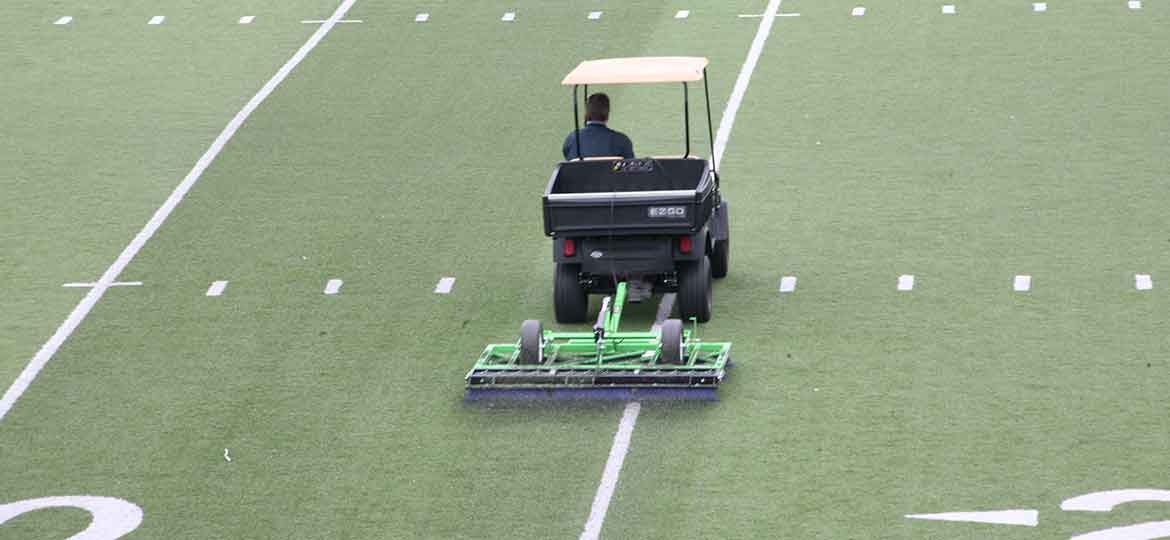 Product Description
The Synthetic Groomer with its second generation brush design, conditions synthetic turf surfaces while delivering greater labor efficiencies, ease of operation, and a lower total cost of ownership. Simple in design with a heavy-duty construction, the focal point of this patented design are the precise brush dimensions and angles. This allows grooming in four directions, standing up turf fibers and leveling infill material.
The Synthetic Sports Turf Groomer has 16 Super Duty Blue brushes set at various angles to the direction the unit is being towed. It has perfect balance side to side and front to back — allowing for smooth brushing with no hopping. The electric actuator provides almost infinite adjustment control, from wheels down transport to wheels up brushing.
---
New Third Genration Design
Conditions synthetic turf surfaces and relieves compaction while delivering greater labor efficiencies.
Larger Footprint
Greater brush area affords improved brush action while keeping brushes in top condition longer.
Improved Brush Design
Brush angles produce better topdressing movement, with 4 direction in one square foot of movement.
Low Cost of Ownership
Simple design and high reliability reduces repair costs. High quality parts and assemblies deliver long-term functionality.
One-Pass Performance
The multi-angled brush design pushes in-fill efficiently while reducing repetitive passes.
Product Support
GreensGroomer works closely with its dealer network and customers, whether it's product questions, maintenance & use tips, or replacement part ordering.
Here's the basic product information and specs to answer the simple questions. Greater detail can be found in the Product Support Area of this website.
We have a number of different resources for you to access. From Operating Instructions and Parts Lists to helpful guidelines for parts replacement, equipment use, and repairs. From documents to videos, we've got what you're looking for.