miniZapr - 18" Portable UVC Surface Sterilization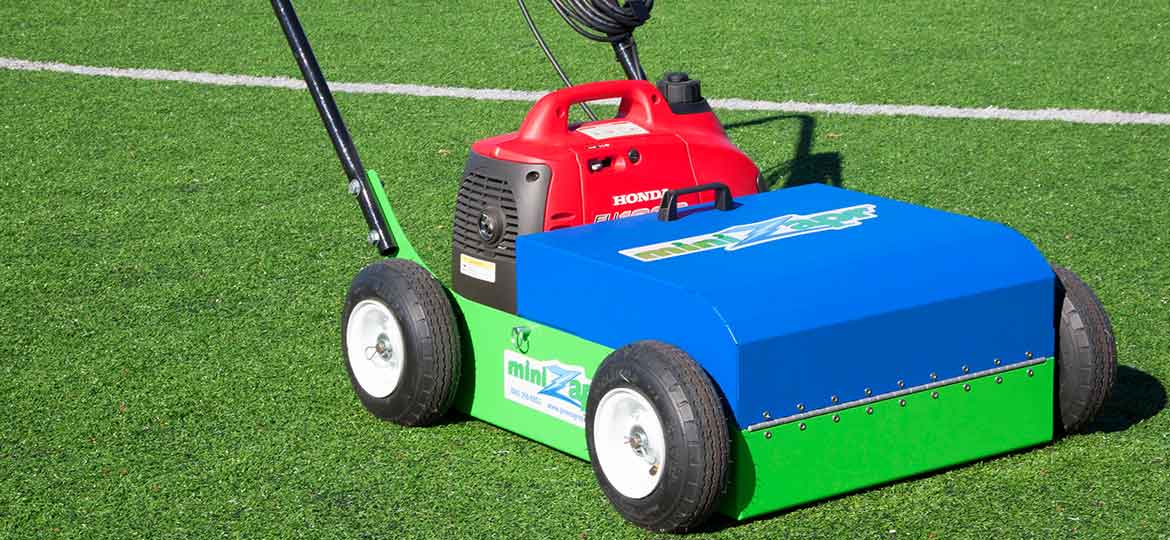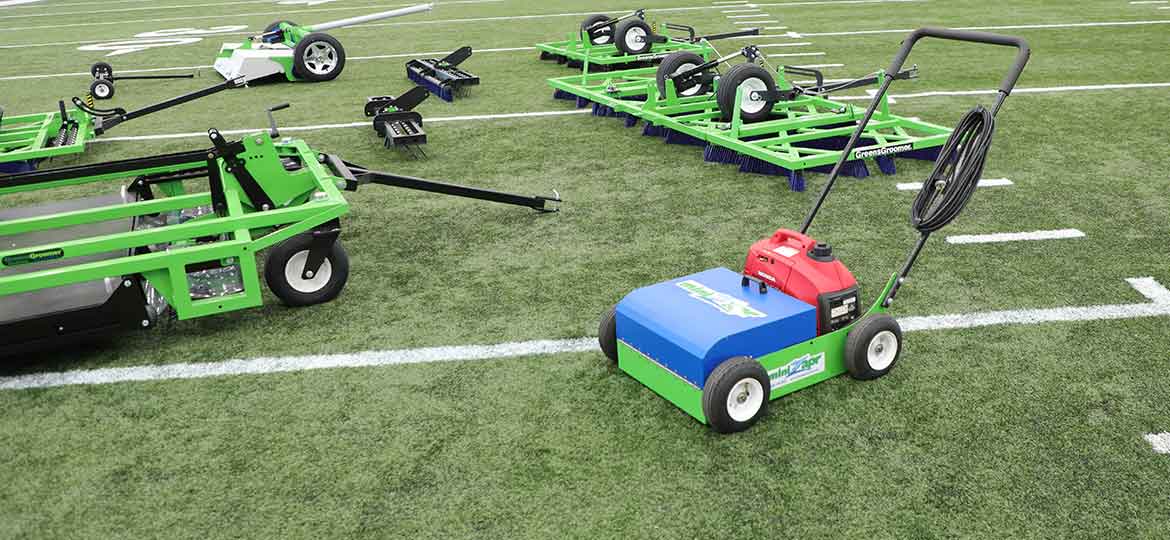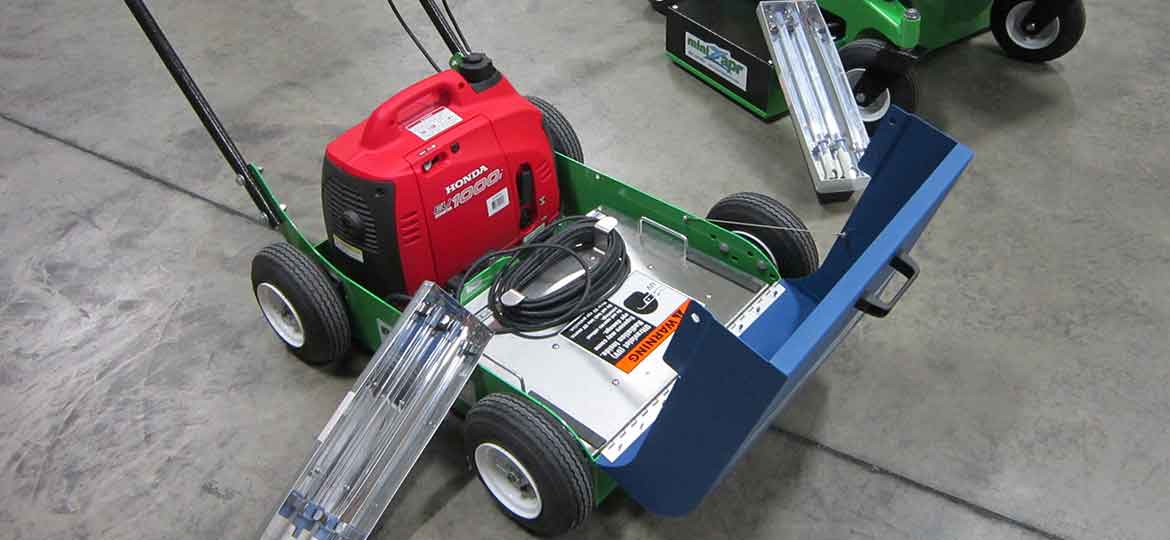 Product Description
The miniZapr brings even more mobility to on-site disinfection for all athletic surfaces including locker rooms, weight rooms, fitness areas and wrestling mats. Available in two models, 18" and 36" widths. With powerful, on-board germicidal UVC lights, harmful micro-organisms such as MRSA, STAPH, HIV, and influenza are eradicated through DNA destruction, eliminating the potential for "Super Bugs".
Reliable on-board power via generator or standard 120v wall outlets provide the most efficient, cost-effective sanitation method available in the industry. The miniZapr is built on the same, high-quality fabrication methods people have grown to expect from GreensGroomer. Both models feature a powerful base module and hand-held unit. Compared to other sanitation techniques, the GreenZapr is the most efficient, most cost-effective method available to the industry.
---
Convenient Power
On-Board power comes from high-efficiency generator. Optional 120v power cord for indoor use.
Powerful Reflector Module
Main light module contains 8 high energy UVC bulbs for effective obliteration of microbes.
Smooth Running Gear
4-ply ribbed pneumatic tires with sealed bearing for easy operation.
Durable Performance
Heavy 12-gauge steel construction with powder-coated finish for long-term use.
Convenient Handheld Unit
Separate 2-bulb unit accomodates independent use for hard to reach areas.
Low Cost Application
Compared to other chemical treatments, the miniZapr is the most efficient, most cost-effective method available to the industry. On-going chemical use can far exceed the cost of the miniZapr unit.
Here's the basic product information and specs to answer the simple questions. Greater detail can be found in the Product Support Area of this website.
We have a number of different resources for you to access. From Operating Instructions and Parts Lists to helpful guidelines for parts replacement, equipment use, and repairs. From documents to videos, we've got what you're looking for.